Napisał: Andrzej Brandt
piątek, 24 października 2014 14:33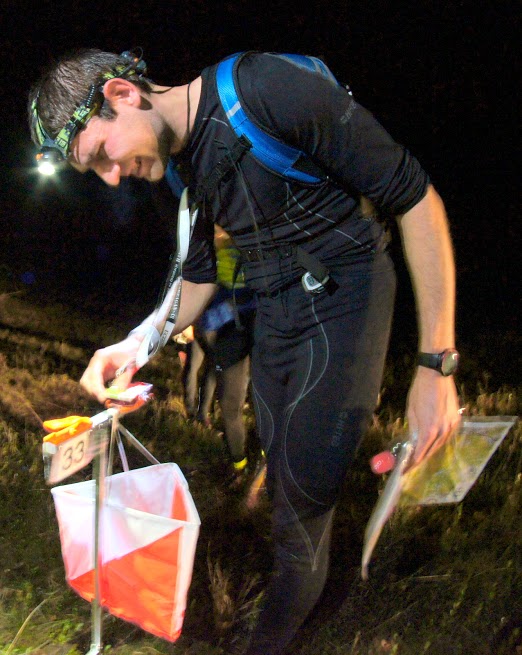 Dokładnie 1358 startujących liczyła sobie jesienna edycja Harpagana. To już kolejna z rzędu impreza z frekwencją grubo przekraczającą tysiąc uczestników. Co ciekawe - trasa piesza o długości 50 km zaczyna popularnością prześcigać pieszą setkę, ikonę Harpa. W tej pierwszej rywalizowało w jesiennej edycji 230 osób, na setce - 216. W sumie z Lipusza z tytułem Harpagana wyjechały 92 osoby.
więcej...
Napisał: Andrzej Brandt
czwartek, 23 października 2014 21:03
Jeżeli mnie pamięć nie myli, to 2014 rok jest siódmym (!) z rzędu sezonem, w którym ekipa BikeOrient organizuje swoje imprezy na orientację. Było ich z pewnością już kilkadziesiąt, punktów kontrolnych postawiono co najmniej kilkaset i - jak do tej pory - imprezy te słynęły z nawigacyjnej rzetelności. Bo i mapy grały, i punkty stały tam gdzie powinny, co nie jest regułą w krajowych imprezach z orientacją w tytule. Tegoroczny sezon - z czterema imprezami - kończy się pod Łodzią, w okolicach Lasu Łagiewnickiego i Zgierza. Na chętnych czekają trasy rowerowe i piesze.
więcej...
Napisał: Andrzej Brandt
poniedziałek, 20 października 2014 18:18
Przez ponad dekadę krajowi biegacze mieli jednego boga metodologii treningu - książki Jerzego Skarżyńskiego schodziły na imprezach biegowych na pniu. Do czasu, aż w Polsce pojawił sie Daniels. Jack Daniels. Skomplikowaną piramidę stref tętna u Skarżyńskiego Daniels zastąpił prostym przeliczeniem czasu z zawodów na tempo poszczególnych jednostek treningowych. Książka z 2010 roku podbiła środowisko biegowe logicznym, prostym wywodem, który zyskał w Stanach tysiące zwolenników. Teraz w Polsce wychodzi drugie wydanie tej kanonicznej książki.
więcej...
Napisał: Andrzej Brandt
piątek, 17 października 2014 09:05
Jesień w pełni, a to oznacza, że czas na kolejną edycję Harpagana. 48 odsłona tej kultowej imprezy odbędzie się w Lipuszu. Jak zawsze w przypadku Harpa, lista startowa grubo przekroczyła pułap tysiąca uczestników. Pośród nich spore grono wycinaków spod znaku orientacji na dłuższych dystansach.
więcej...
Ponadto:
Andrzej Brandt

-

wtorek, 30 września 2014

Tegoroczny sezon obfitością imprez środowiska rajdowego raczej nie nadużywał. Sowicie za to zapowiada się jego jesienna końcówka - 25 października pościgamy się zarówno na Rajdzie Lenie w Terenie,...

więcej

Andrzej Brandt

-

wtorek, 23 września 2014

Justyna Frączek, Maciej Dubaj, Maciej Mierzwa i Maciej Marcjanek - to skład nowo sformowanej ekipy AR Team Polska, która jako jedyny zespół z Polski, ruszy w tym roku na trasę Mistrzostw Świata w...

więcej
Porada dnia
Na zawodach indywidualnych zawsze miej działający telefon komórkowy, z dobrze naładowaną baterią. Wypadki się zdarzają. Możesz też potrzebować wezwać pomoc dla kogoś innego.

Losowy profil

Imię:
Maciej
Nazwisko:
Kaseja
Miejscowość:
Izabelin Hornówek koło Warszawy
Ulubiona dyscyplina AR:
rower